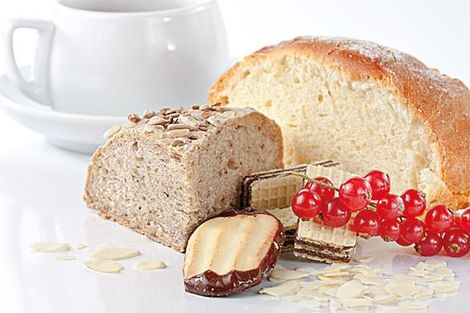 Wheat flour superior grade
Refined (cleaned) flour of fine grinding, consisting only of the inside of the grain. It has ideal baking properties, the highest level of gluten. Products from it have a good volume and fine porosity. Such flour is preferable to use for making sand, puff and yeast dough, biscuits, sauces and flour filling.
Make an order
Wheat flour types differ according to the following features: size of the ground grain, how much of the whole grain remains, colour, ash content and gluten content. Flour can be wholemeal (made by grinding the whole grain) and flour consisting of milled grain kernels. In this case it contains more gluten. There are different types of flour for bread making: high grade, first grade, second grade. The lower grades contain vitamins B1, B2, PP and E. In high grade and first grade there are less of them. Flour also contains different ferments, which affect the bread making process, the properties and quality of the prepared product.
Product Code
HS Code is 1101001500
Packing and Delivery
Packed in polypropylene bags with net weight 5 kg, 10 kg, 25 kg, 50 kg. Delivery in 20' or 40' containers.