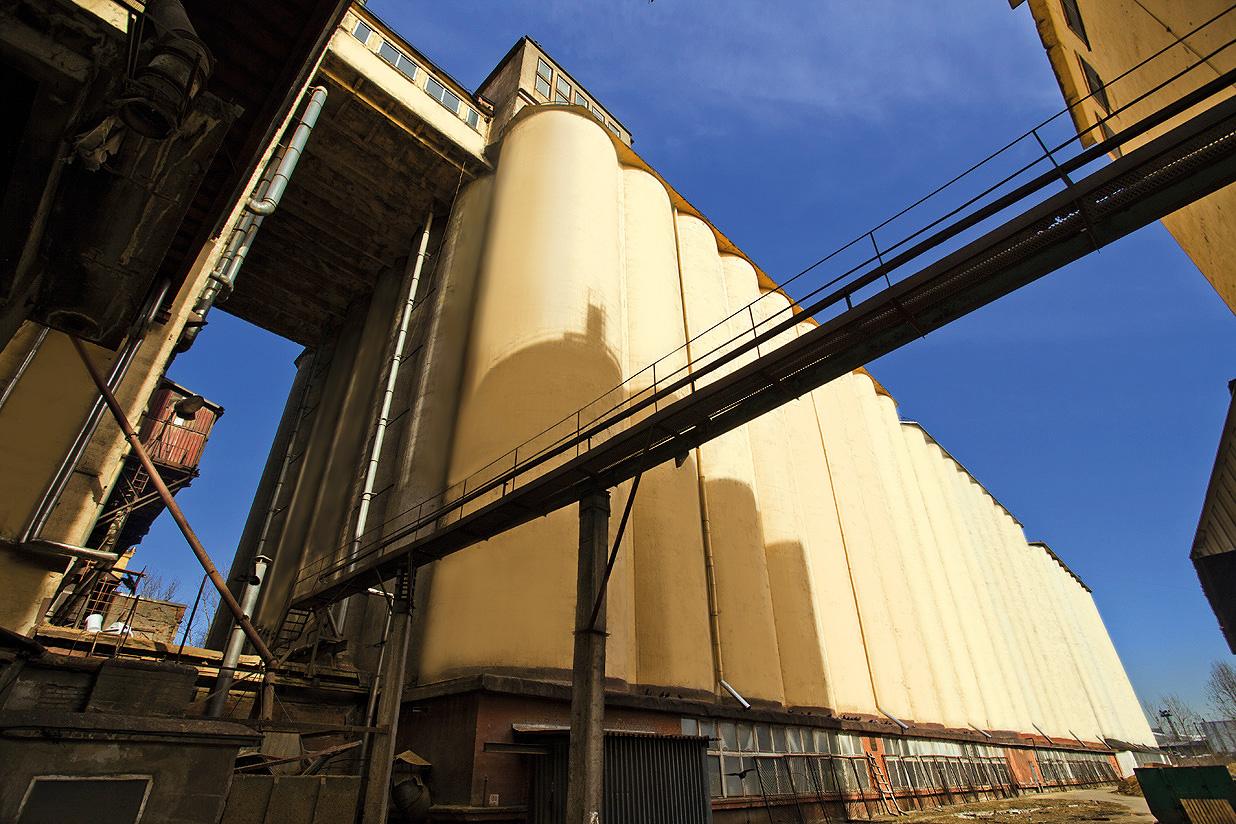 Kirov's Mill is a state-of-the-art flour milling plant which can process up to 1.8 thousand tonnes of grain a day. Research shows that Kirov's Mill is the leading flour milling enterprise in Russia and the largest mill in Europe. The plant has received numerous awards from the «Best Mill in Russia» competition run by the Russian Union of flour mill and cereal enterprises.
The company has installed equipment from the Swiss company Buhler, which can process all types of wheat and rye flour, semolina, crushed wheat, cereal wheat germ, wheat bran and feed cereals 1-4 categories. A rye wheat bran granulation line, from the Dutch company VanAarsen has been brought into operation.
The company has received the following management quality system certificates: ISO 9001:2008 and SNI.
Kirov's Mill has a main production range which includes wheat and rye flour, semolina, bran etc. It also develops individual solutions in accordance with specific customer requests. The specialists from the Kirov's Mill laboratory are uniquely qualified to work with the technology. They customize standard products taking into account customer's preferences. They can create new types of flour for producing specific ready made products.
The plant has a unique quality control system for the whole grain processing into flour technological cycle, which uses high tech laboratory analysis equipment.
The flour milling plant Kirov's Mill has strong contacts with the largest Russian bread, confectionary and pasta manufacturing enterprises. The quality and price of the production enables the company to be the leading Russian flour mill producer and also one of the top ones in the world.
An individual approach to clients, customer orientation, strict quality control, innovative production technology and state-of-the-art equipment are what make Kirov's Mill's success.
Kirov's Mill's Export Department has great experience in export deliveries of its products to UAE, Thailand, Israel, Gambia, Singapoore, Libia, Liberia, Kenia, Guinea, Philippines, Cameroon, Iraq, Korea and other contries.
Kirov's Mill exports its flour not only to commercial clients but also for the UN World Food Program (WFP) to provide humanitarian assistance where Russia participates.